Most research and couple therapy modalities tend to be normed on white European American couples and fail to include research on Black couples. This volume fills a void in the theory, research, and practice of couples therapy where clinicians have historically not been specifically trained to provide culturally responsive care when addressing the unique experiences and needs of Black couples.
It aims to provide students, researchers, and allied mental health professionals with greater awareness, knowledge, and competency in working with Black couples. It assists therapists in developing a working alliance with Black couples and places an emphasis on cultivating environments that are instrumental to decreasing relationship distress and disconnection.
Black Couples Therapy provides a comprehensive overview of the research and theory behind race and collective identity as well as romantic coupling, illustrated by examples of practice.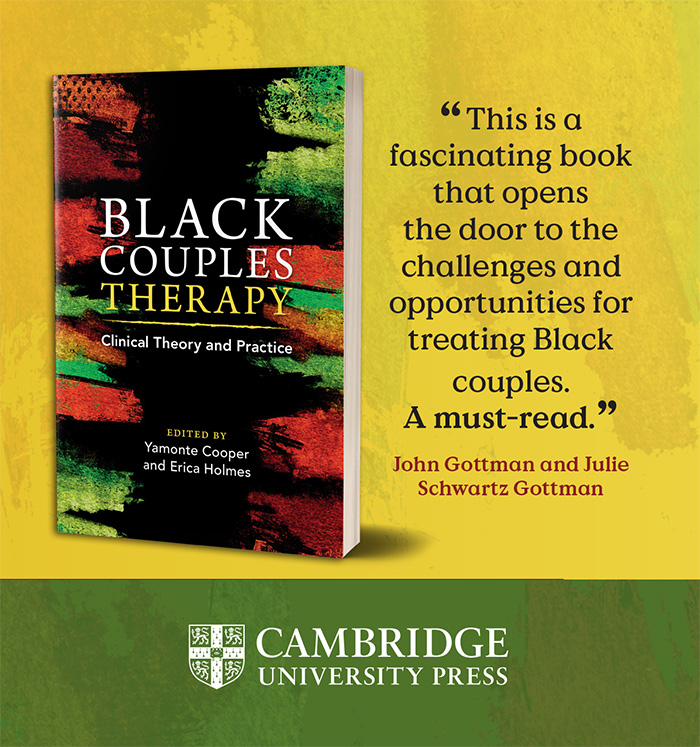 "This wonderful ground-breaking book charts new territory in the treatment of Black couples. It is one of the first books to explore therapy with heterosexual, gay, lesbian, and transgender Black couples in one volume. An inspirational text for both experienced and new therapists, it provides special strategies for addressing the impact of racism on Black relationships. This book is also an outstanding resource for all courses on diversity, and couple and family therapy."
"This is a fascinating book that opens the door to the challenges and opportunities for treating Black couples. A must-read."
"In this much needed book, a very knowledgeable group of authors speak cogently to the special factors involved in the relationships of Black couples, and offer wise guidance about therapy with Black couples. Black Couples Therapy approaches these subjects through a breadth of lenses, including the impact of racism, gender, sexuality, and sexual orientation. Further, it includes chapters about working with Black couples in the context of several of the most widely practiced couple therapies. This is an exemplary book through which every therapist or therapist in training can learn more about the Black couple experience and couple therapy. It should be in every mental health professional's library."
Sign up for "Dr. Cooper's News"